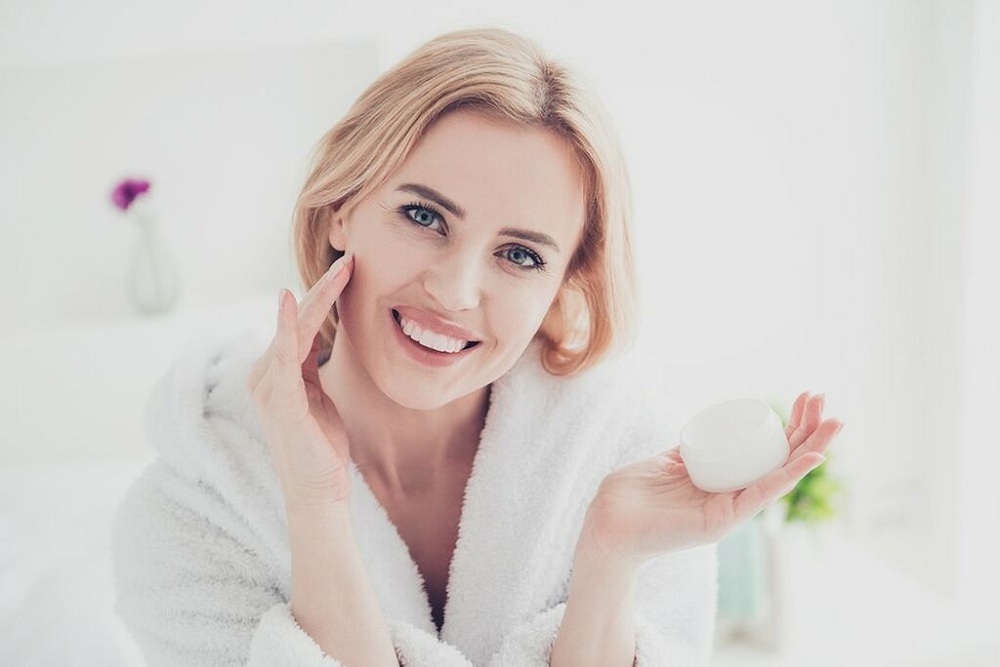 Why use a Hydrating Gel Mask
A hydrating Gel Mask is a two for one beneficial mask that provides benefits to dry and dehydrated skin. Many are aware that the word hydrate means to provide or replace water in the body, in our terms the skin. Gel is commonly used to provide a cooling effect when used. Combining the effects of gel and hydration allows a mask to cool the skin while providing moisture. You may be asking yourself: why would you want a cooling effect to a skin mask? Gel masks are beneficial for acne-prone, sensitive and dry skin so it aids in providing a cooling mechanism so that the skin does not get irritated with the mask. Furthermore, the water from the skin travels deeply into the skin epidermis (the top layer of the skin) to provide hydration and promote elasticity and softening of the skin. Now that we discussed hydrating gel masks and the numerous benefits it provides for the skin, we will be discussing a particular hydrating gel mask that has certain ingredients that can have added benefits for the skin as well.
With so many different brands and options to choose from for hydrating gel masks, it is important to look for these two ingredients: argan oil, resveratrol with an additional bonus that the mask eliminates free radicals. Now, many have heard of argan oil and the multi-uses it has. For the skin, specifically the face, argan oil protects the skin from sun damage and moisturizes the skin too. Argan oil also has antioxidant and anti-inflammatory properties so it can help with different skin conditions including but not limited to psoriasis and rosacea. Since argan oil is essentially an oil, it also helps in treating acne. Hormonal acne in particular is caused by excess sebum production which results in acne, so with argan oil, being a type of oil, it has an anti-sebum effect which then leads to decreased sebum production and less acne. Another interesting fact about argan oil is that it has anti-aging effect by increasing the elasticity of the skin. With all the added values that argan oil has for the skin, it is important to see if the hydrating gel mask has this key ingredient.
Another ingredient to look for when purchasing a hydrating gel mask is resveratrol. Resveratrol has the benefit of being an anti-oxidant. Resveratrol is not only found in foods such as: grapes wine and peanuts, but can be used topically for the skin too. When Resveratrol is applied to the skin, it has many additional properties along with being an anti-oxidant. Resveratrol calms the skin and helps less the redness look a skin may have. Additionally, this ingredient helps protect the skin's surface and aids in brightening the skin's complexion. Also, another extra quality that Resveratrol has, is that it does not allow the negative environmental influences affect the skin, it is a protector of the negative effects that can cause harm to the skin. Similar to argan oil, Resveratrol also has anti-aging benefits when applied topically to the skin. It helps with skin firmness, hyperpigmentation, and texture. It has many key qualities to provide radiant skin.
Furthermore, free radicals can be found in the foods we eat, medications we take, the air, and the water we drink and is not a good or healthy substance for our skin. Free radicals harm the skin by causing acne and early aging. Thus, when searching for the best hydrating gel mask, make sure the mask eliminates free radicals as well. Both argan oil and resveratrol when applied topically to the skin protect the skin from free radicals. When looking for a hydrating gel mask, it is vital to find one that states that it eliminates free radicals to leave your skin looking more refreshed and bright.
Learning about particular ingredients and actions allows you to make a wiser choice when choosing a hydrating gel mask for your skin. Having argan oil, resveratrol and the ability for the mask to eliminate free radicals will leave the skin looking firmer, hydrated, with decreased redness. Having dry, sensitive and red skin now has a mechanism in lessening these symptoms and leaving the skin looking glowing. It is important to read the ingredients and the benefits when choosing a hydrating gel mask. But now that you know about all the added benefits and the main ingredients that aid in glowing skin, you are one step away from having clearer, healthier looking skin!